Archive for the 'Historic Roofs' Category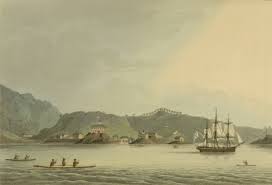 In Sitka Alaska, volunteers removing gravel from a roof at the Hames Center got a history lesson when they found about 20 rusty iron balls mixed in with the pebbles. The 1 inch balls are believed to be grapeshot or canister shots fired by cannons. The local roofing volunteers broke the monotony of shoveling gravel by taking extra time to examine every shovel full for more iron balls.
The gravel was believed to have been dredged from the bottom of Indian River and early speculation is the grapeshot is from the war of 1804 Battle of Sitka. 1940's was the last time the Indian River was dredged for gravel when large amounts were used for military construction. Gravel left over after the war may have been used by the contractor for roof materials on the Hames Center roof.
Balls appear to be canister shot or grapeshot
Calling Brinnen Carter, Chief of resources at Sitka National Historical Park to give an opinion about the balls, he said the spheres have markings that appear to be Russian. He said weapons that fire grapeshot or canister shot were commonly found on ships and land based artillery of all nationalities at the time of the Sitka battle between the Russians and the Tlingit's.
Repairing the roof at the Hames Center, the old flat roof covering is being removed so that the insulation underneath could be replaced. Using volunteer labor when it is safe and professional roofing services when needed the community center is able to save money and replace the roof systems.