Archive for September, 2010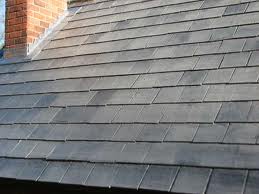 Earlier this week in Greensboro N.C., 2 men were arrested after tearing a hole in an elderly woman's roof and attempting to scam her for roof repairs. The men initially offered to fix Francis Ramm's broken chimney for $15, while they were up there they damaged the roof and then asked her for $1,200 to make the additional repairs.
Mrs. Ramm called her son, Carlton Ramm, and he called the police. The two men, Cedric Renwood Pierce, 57 and Randall Scott Weeks, 38, were arrested at the victim's home.
After hearing of the scam, a Greensboro roofing company, Davis Roofing, made the repairs for free. Shane Bryant of Davis Roofing wanted to let the 91 year old woman know there were "still good folks left in the world." Carlton Ramm said the roofing company ensured the repaired roof would be good for another 30 years.
The victim and her son were overwhelmed by the kindness of Davis Roofing a day after they were appalled by the greed of others. At the time, the scammers were working for BRM Construction and working on another home in the area.