Archive for July, 2014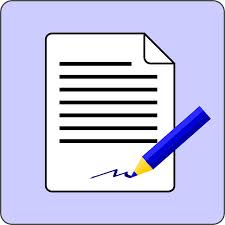 When looking for a local roofer to re-roof your house or make repairs to your existing roof you will want to check the estimate for the level of details. The more details listed in your roof repair quote, the fewer surprises and misunderstandings.
Things to look for;
• Clear, understandable language and terms
• The total cost of the project as well as breaking down labor and material cost
• Quantity of materials needed
• Amount of labor for each phase of the project
• Contingency allowance for unanticipated costs or changes
• What is the time schedule?
• Will there be any large equipment on the premises to be used on the job.
Contracts
When you choose a roof contractor based on references, business location (you generally want local) and acceptable bid, it is time to get a contract. Along with the correct address of both parties, the contract should also include;
• A copy of the estimate
• How any changes will be handled, such as new work order signed by both parties
• When and how payments will be made
• Any warranties on labor and materials
• Notice of homeowner's right to cancel, (usually within 3 days)
• How disputes will be handled
• Spells out who will get required permits for the job
• The contractor's insurance, license or bonding information
• Termination clauses, spells out reasons the homeowners or contractor can leave a job without a penalty
Getting everything in writing is the smart way to protect yourself and your investment. Most local roofers are honest, hardworking business people, unfortunately there are unscrupulous or unqualified people out there eager to take your money and disappear or do shoddy work.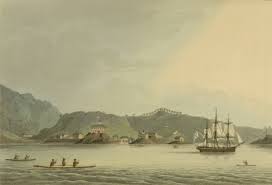 In Sitka Alaska, volunteers removing gravel from a roof at the Hames Center got a history lesson when they found about 20 rusty iron balls mixed in with the pebbles. The 1 inch balls are believed to be grapeshot or canister shots fired by cannons. The local roofing volunteers broke the monotony of shoveling gravel by taking extra time to examine every shovel full for more iron balls.
The gravel was believed to have been dredged from the bottom of Indian River and early speculation is the grapeshot is from the war of 1804 Battle of Sitka. 1940's was the last time the Indian River was dredged for gravel when large amounts were used for military construction. Gravel left over after the war may have been used by the contractor for roof materials on the Hames Center roof.
Balls appear to be canister shot or grapeshot
Calling Brinnen Carter, Chief of resources at Sitka National Historical Park to give an opinion about the balls, he said the spheres have markings that appear to be Russian. He said weapons that fire grapeshot or canister shot were commonly found on ships and land based artillery of all nationalities at the time of the Sitka battle between the Russians and the Tlingit's.
Repairing the roof at the Hames Center, the old flat roof covering is being removed so that the insulation underneath could be replaced. Using volunteer labor when it is safe and professional roofing services when needed the community center is able to save money and replace the roof systems.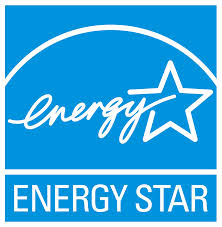 When it comes time for a new roof, looking for products that have the government's Energy Star Label can save you money in energy costs. The government created the Energy Star program to encourage the use of the energy efficient products. On the Energy Star website, you can find products that qualify for the rating as well as if there are any roof rebates available. They also list useful information on roofing materials reflective properties.
Energy star is a label that helps consumers identify products that save them money and help protect the environment. Manufacturers and retailers sign voluntary agreements allowing them to place the Energy Star label on products that meet or exceed energy efficiency guidelines set by the US Environmental Protection Agency (EPA) and the US Department of Energy (DOE).
Warranties must meet or exceed non Energy Star roofing products
EPA allows manufacturers to use the Energy Star label on reflective roof materials that meet the US EPA's specifications for solar reflectance and reliability. Energy Star labeled roofing products are designed to save money on utility bills and reduce energy waste. Qualifying reflective roof products must have warranties that are equal to or superior to comparable non reflective roof products.
You will see the Energy Star label right on the roof materials packaging. Eligible roof products include single-ply membranes, built up roofs, modified bitumen, spray polyurethane foam, roof coatings, standing seam profiled metal, composite shingles, clay, concrete, or fiber cement tile, slate, shakes, architectural profiled metal and individual metal roof components.
For manufacturers to get their products qualified for the Energy Star rating, they must test the solar reflectance of their roofing products using the US EPA test methods outlined in the Energy Star Program Requirements for Roof Products.