Archive for November, 2010

Nashville Tenn. gets asphalt recycling center, turning roofs into roadways. This is the first asphalt recycling facility to open in Nashville, as an ongoing alliance between Heritage Environmental Services and Owens Corning Roofing and Asphalt. Contractors can drop off old shingles which in turn get ground up and used in paving material for local roads.
Local contractors are pledging to recycle 100% of the roofing job waste. The average home yields 3 tons of shingle waste. Estimated at over 10 million tons of tear-off-shingles that go into landfills each year. The high content of asphalt is reason the shingles can be used to pave roads.
President of Owens Corning roofing and asphalt LLC, Sheree Bargabos stated "This program makes recycling easy and provides our contractor network with an opportunity to clearly differentiate themselves by providing a complete roofing system including a sustainable end-of-life recycling option for old shingles."
Rodney pierce, director of sustainable solutions at Heritage Environmental Services said "Our shingle recycling programs are designed to provide roofing contractors with a beneficial and cost effective alternative to disposing of tear-off shingles in landfills."
Heritage corporate headquarters in Indianapolis In. with recycling centers in Indianapolis, Cincinnati, Chicago, Denver, Indiana, and Minneapolis. Tennessee is the seventh Heritage Shingle Recycling Program in US cities.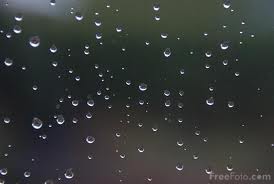 Three different times in the month of November, North Clay High School in Louisville Illinois, has had water leaking into the classrooms. The issues started on November 3rd when an unexpected rain seeped through the exposed portions on the roof. The damage forced the school to close on November 4th to clean up the water saturated ceiling tiles that had crumbled onto the classroom floors.
Although each storm has produced rain under an inch, it has been enough to saturate the ceiling tiles and cover the classroom floors. The rain passed through the drop ceilings and then into the second floor classrooms. An estimated 65% of the classrooms were affected. Teachers and staff have been shuffling the students around to unaffected classrooms and working hard to clean up the mess.
Channels cut into the roof to connect a new vaulted roof to the existing rooftop have been the catalyst for the damage. A subcontractor applied a foam like protective spray coating into the channel attempting to prevent further damage. Unfortunately, it was the wrong type of coating and did not protect the roof from leaking.
The cost of the damage to the ceiling tiles, electronics, and damage to the roof is still being evaluated. The bills are being sent to the general contractor Johannes Construction of Centralia. Joiner Construction of Greenville has been the subcontractor for the roofs protective coating.
On thanksgiving break workers will be repairing the damage, removing tiles and fixing upper ceilings. The school officials and staff are hoping things will be back to normal soon.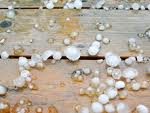 Many damaged roofs in the Colorado Springs area are due to winter storms early this year and massive hail in early July reeking havoc on local homes. Nearly 17,000 permits for new roofs were issued, more than 2 ½ times as many as in 2009. The roofing costs are estimated to be $85 million.
Along with the rise in roofing needs is a rise in homeowner complaints. Southern Colorado has received 95 roofing related complaints, nearly double from last year. Customers are citing shoddy work, fraud and pressure tactics from fast talking con artists. The high demand also opened the door for less experienced workers. At least one roofing company has been investigated by the Colorado Springs police department for theft.
They are also seeing a big influx of storm chasers using high pressure tactics and scamming homeowners. These operators are knocking on doors and offering to check your roof for damage. Homeowners are handing over money without checking references, often taken in by the lowest bid.
One of the biggest mistakes a homeowner can make is to give money up front. Get a written detailed estimate, check references, and verify they have an actual business location and local phone numbers so you can contact them in case of issues. And never make a final payment until you have inspected your roof and are satisfied.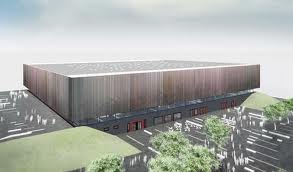 The new 7,000 seat handball arena for the 2012 Summer Olympic games in London is due to receive a new copper roof. Construction on the roof recently finished and is now being wrapped in 3,000 square meters of mostly recycled and sustainable sourced copper. The cladding is due to be completed by the end of 2010.
The arena includes 88 rooftop "sun pipes" that reflect sunlight onto the field of play. Photo sensor lights come on when the sunlight fades or disappears during the daytime. The sun pipes were designed to switch off in cases such as a broadcast to be filmed during a live game. The estimated saving on lighting costs and energy usage are up to 40%.
The new arena has also incorporated a rainwater harvesting system. By collecting the roof's water, and reusing it for the plants and lawns, reducing waste by an estimated 40%.
When the Olympics are over the arena can be adapted to become a multipurpose venue for community use. The retractable seating allows for more versatility for athletic training and public events.
Buckingham Group Contracting in Stowe, Bucks is building the arena and expects to be completed by early 2011. The roofing, copper cladding and sun pipes were completed by IRC Carocelle based in Walsall.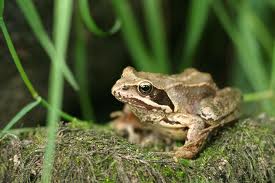 Approximately 25 gallons of white roofing material spilled into the Matadero Creek in Palo Alto California during Saturday's rain storm.
Residents called 911 when they noticed the milky paint like substance in the creek. Firefighters tracked the spill to a building leased to Xerox/VMware on Hillview Ave.
Acrylic elastomeric roofing material runoff from two roofs entered the downspouts from the buildings that connect to the city system and then on to an outlet on Matadero creek. The property owner and the contractor are working to block any additional drainage.
Titanium oxide and a drying agent were applied Friday and Saturday to two separate buildings by Platinum Roofing Inc. of San Jose. The roofing material did not have a chance to dry before the rain storm hit Saturday. The contractor stated that lower level of accelerant added to the product and lower then expected outside temperatures is why the roofing material failed to cure.
The creek remains cloudy; most of the milky substance has cleared. There is still some pooling of the material in the catch basins. Although the substance is not known to be harmful, officials are hoping there will be minimal toxicity to the creeks inhabitants.
Fire department and city environmental officials are still investigating and determining what type of codes and fines will be enforced. The company will more than likely receive a fine, the penalties can run up to $10,000.

It's that time of year again to check your roof before the winter storms arrive. If you are not comfortable doing the check yourself, many roofing companies will send someone out for a free consultation. Or a reputable local handyman may come out for a small charge.
If you decide to do this check yourself there are several things to look for. First, before going outside, go into your attic on a sunny day and look up. If you see sunlight coming through the roof you obviously have a hole. If you can, push something through the hole so you can see the protrusion from the top of the roof so you can thoroughly inspect the area.
Often times you can position the ladder in a way to get a good view and minimize the time spent on your roof avoiding any damage and reducing the risks of slips and falls. You can use binoculars to get a better look and also take advantage of any dormers or upstairs windows you may have to view the condition of your roof.
Look for broken, missing, cracked or torn composition shingles, roof tiles or wood shingles that can be repaired or replaced. Clues that you have rotten wood under your tiles are dips or indentations in your roof. Also check your soffit for rotten wood. If your flashing is curled, bent, loose or cracked sometimes it can be reattached to the roof without replacing the metal pieces.
Routine maintenance of a flat roof will prevent major problems. During your inspection look for exposed tar paper, ruptures, blisters, or bubbles in the roofing. Spongy spots are due to water accumulating under the roofing material and the wood underneath starting to rot.
Clean out any debris in your gutters, leaves, twigs etc., so the water will flow freely and prevent back ups causing water to spill off of your rooftop.
By doing a simple check of your roof once or twice a year can help prevent costly repairs later on. If you would like a more detailed list, please go to the home page and download the free checklist for roof inspection.