Archive for November, 2011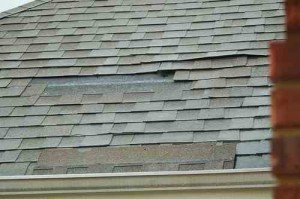 Every year the Better Business Bureau receives thousands of complaints about roofers from unsatisfied and frustrated customers. Roofing Contractors are the most researched by homeowners at the BBB, more than 2 million times a year.
Dishonest companies, storm chasers and door to door salesmen can cost homeowners more than the price of repairs by shoddy work or not doing the job at all.
Scams
A common scam is for well-dressed salesman to come to your door, they have a work truck and a few tools and tell the homeowner that they were in the neighborhood working on another roof and they could see from the road that the homeowner's roof is severely damaged. They tell you that the insurance companies will more than likely cover the cost. The workers go up on the roof; sometimes doing damage themselves so they can charge the homeowner to repair it. The homeowner then signs a contract saying they will hire the company to do the job. Once the check is cashed, the work is not done properly or not done at all.
BBB Tips and Advice
The Better Business Bureau recommends that when homeowners are looking for a roofing contractor or roofer to do repairs or replace your roof that you start your search with either bbb.org online or call your local BBB office and check the Accredited Business Locator.
• Never pay the full cost upfront. Avoid contractors that ask you to obtain the required permits or use high pressure sales and make offers too good to be true.
• Verify that the business meets all state and local requirements including being licensed, insured and bonded.
• Ask for references.
• Ask if they will be subcontracting out the job and for those references and licensing information also.
• Get at least 3 bids. Be careful as very low bids might be a warning of poor workmanship or added-on hidden fees.
• Extremely important to get everything in writing, even verbal agreements. Scrutinize the payment terms, cost of labor and materials. Get warranties or guarantees in writing.
Being prepared is your best defense. You can also contact your homeowner's insurance company for a list of approved roofing contractors. Be careful you don't end up paying for the cost of the repairs yourself because you were scammed by an unapproved roofing contractor and your insurance company won't pay for repairs again.