Archive for the 'New Roof' Category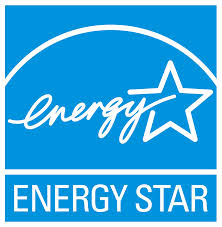 When it comes time for a new roof, looking for products that have the government's Energy Star Label can save you money in energy costs. The government created the Energy Star program to encourage the use of the energy efficient products. On the Energy Star website, you can find products that qualify for the rating as well as if there are any roof rebates available. They also list useful information on roofing materials reflective properties.
Energy star is a label that helps consumers identify products that save them money and help protect the environment. Manufacturers and retailers sign voluntary agreements allowing them to place the Energy Star label on products that meet or exceed energy efficiency guidelines set by the US Environmental Protection Agency (EPA) and the US Department of Energy (DOE).
Warranties must meet or exceed non Energy Star roofing products
EPA allows manufacturers to use the Energy Star label on reflective roof materials that meet the US EPA's specifications for solar reflectance and reliability. Energy Star labeled roofing products are designed to save money on utility bills and reduce energy waste. Qualifying reflective roof products must have warranties that are equal to or superior to comparable non reflective roof products.
You will see the Energy Star label right on the roof materials packaging. Eligible roof products include single-ply membranes, built up roofs, modified bitumen, spray polyurethane foam, roof coatings, standing seam profiled metal, composite shingles, clay, concrete, or fiber cement tile, slate, shakes, architectural profiled metal and individual metal roof components.
For manufacturers to get their products qualified for the Energy Star rating, they must test the solar reflectance of their roofing products using the US EPA test methods outlined in the Energy Star Program Requirements for Roof Products.