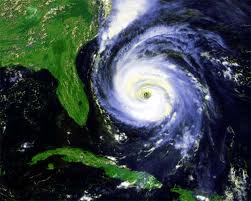 Seven Seminole County Florida schools are receiving new roofs that will be able to withstand hurricane force winds. The re-roofing project will cost more than $2 million for the Seminole schools.
Traditional hurricane resistant roof materials depend on clips and special fasteners to hold the roof in place. These schools will be getting a different kind of system where the roof membrane will be sealed airtight and the recessed roofs will have special vents that will use the wind to cause a suction to keep the roof in place.
Using Wind to Create a Vacuum
Ralph Jewell, Vice President of Integrated Building Envelope Systems said the roofs were designed to use the wind to keep the roof down instead of fighting it. "Normally the wind is the nemesis, but we use that power to our advantage." He said.
The design depends on the laws of physics and is for flat or low sloped roofs only. During a hurricane wind runs up the side of a building and across the top colliding and creating a swirling vortex above the roof, those swirling wind currents are capable of peeling a roof away.
The vents use the negative pressure caused by the swirling winds to pull the roof down with a vacuum action. The membrane is installed airtight on top of the building and lines up air vents along the perimeter. The wind vented design was patented 26 years ago and the company claims not a single roof has blown off.