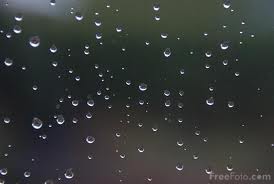 Three different times in the month of November, North Clay High School in Louisville Illinois, has had water leaking into the classrooms. The issues started on November 3rd when an unexpected rain seeped through the exposed portions on the roof. The damage forced the school to close on November 4th to clean up the water saturated ceiling tiles that had crumbled onto the classroom floors.
Although each storm has produced rain under an inch, it has been enough to saturate the ceiling tiles and cover the classroom floors. The rain passed through the drop ceilings and then into the second floor classrooms. An estimated 65% of the classrooms were affected. Teachers and staff have been shuffling the students around to unaffected classrooms and working hard to clean up the mess.
Channels cut into the roof to connect a new vaulted roof to the existing rooftop have been the catalyst for the damage. A subcontractor applied a foam like protective spray coating into the channel attempting to prevent further damage. Unfortunately, it was the wrong type of coating and did not protect the roof from leaking.
The cost of the damage to the ceiling tiles, electronics, and damage to the roof is still being evaluated. The bills are being sent to the general contractor Johannes Construction of Centralia. Joiner Construction of Greenville has been the subcontractor for the roofs protective coating.
On thanksgiving break workers will be repairing the damage, removing tiles and fixing upper ceilings. The school officials and staff are hoping things will be back to normal soon.
---
Roofing Quote
Get a free quote from a roof contractor in your neighborhood in seconds! We never share your information and only seek to put you in touch with the best local roofer in your area.