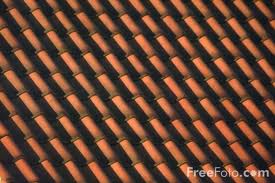 A new roofing panel promise to reduce energy costs and increase a homes value. Echo Tech, a Los Angeles based company, claims their interlocking polymer panels are the most sustainable to date. The new interlocking polymer roofing panels are suppose to be unbreakable, heat-reflective, resistant to mold, mildew and algae. Are class A fire resistant and resist winds up to 130 mph. Making the roofing panels long lasting and cost effective.
The highly-advanced polymer material also, similar to how white roofs do, reflect heat off of homes, which reduces energy costs during the warmer months. Echo Tech says. each panel is made from polymers that create zero production waste. Making them a good option for environmentally minded consumers.
Offering both style and sustainability, NuSlate panels are designed to look like a variety of other roofing materials, such as cedar, wood or slate, although stronger and more durable. Echo Tech says this may be the last roofing material a homeowner would need to buy since the panels are so resilient.