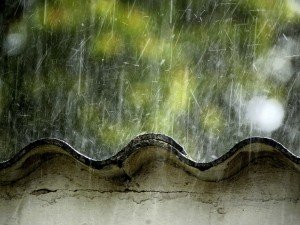 There is much to think about around the house as the seasons transition from winter into spring and then into summer. Having been neglected for the past few months, your roof is mostly likely in need of some TLC. Even if the roof is in good condition, there are still a few things you should do to ensure it is ready for the upcoming weather.
Spring Rains
The spring season is known for its rainy months, as well as severe weather. While general rainfall only poses a small risk to the roof if it is damaged, severe storms that have hail and high winds are quite another challenge. Roof repair is most common in the spring and summer months as many homeowners neglect their roofs during the winter months and fail to inspect the roof as the weather changes. There could be many minor roof problems that lead to serious damage when rain and wind hits, leading to more expensive repairs. While there isn't much you can do to protect your home from hail, high wind or rain, you can ensure that your roof materials are in good condition and there aren't any leaks or weak spots in the roof.
Summer Heat
The high temperatures associated with the summer months bring unique challenges to your roof. Not only must the roof resist the heat, but the damage from the sun's rays can cause a significant increase in the heat inside the home. Some roof materials are better at reflecting heat and keeping the  interior of the home cool better than others. If you haven't considered upgrading your roof before, this summer may be the time to look into installing a white roof coating or other energy efficient product. If you live in a region with ample sunshine, installing solar roof panels is a great way turn the summer sun into cost saving energy you can use in the home.