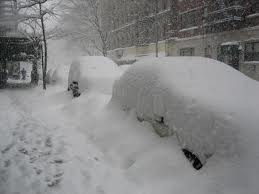 Connecticut Governor Dannel P. Malloy toured the state Monday to observe the damage done by the recent storm, calling school superintendents urging them to make sure drains are clear and flat roofs are cleared of snow.
Malloy said "Schools are important resources. Please get somebody up on the roof. At the very least, make sure that the drains are clear and working. We don't want a tragedy to occur at one of our school buildings."
The governor also encouraged homeowners to clear their roofs of snow. Reported roof collapses was up to 16 across Connecticut by Monday evening. Local roofers are staying busy trying to keep up with customer demands. The storm left 3 feet of snow on New England and killed seven people in Connecticut. At least 18 deaths are being blamed on the storm in the United States and Canada.
Drifts up to 10 Feet High
Malloy said "This is a historic storm; we had historic levels of snow in every one of our counties."
Thousands of homes and businesses were without electricity and hundreds of cars were scattered on the roadways.
Heavy machinery, massive snow blowers and pay loaders are being sent from the state to help municipalities with snow removal as well as to prepare for another storm forecasted to arrive this week.
National Guard members from Pennsylvania are bringing excavators and extra equipment to remove the snow. National Guard Humvees are being used to transport sick and injured people.