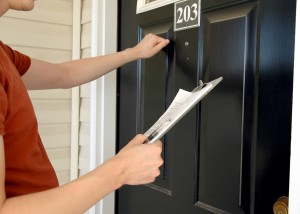 As the times change, so do they methods criminals use to take advantage of unsuspecting residents. A home in Lower Merion Township, Pennsylvania was victimized by two men posing as roofing contractors.
Up To No Good
Having just had a roofing work done, the homeowners were unaware that they men they let in to "inspect" the work were actually criminals. The men rang the doorbell around 7:50pm last Friday night to inform the homeowners the completed roof repair was to be inspected to ensure proper completion. Once inside the men stole nearly $86,000 worth of jewelry, statues and valuable figurines.
There is no word on whether these criminals have been apprehended or why the homeowners had no suspicion of the men. Despite having never seen the men previously as part of the roofing contractor or crew, the homeowners failed to suspect foul play and allowed the men inside. Unfortunately, this is not uncommon as roofing scams have become more prevalent with each passing season. Police report that it  is likely the men saw roof contractor signs in the yard the days prior and used that as their cover to gain access to the home.