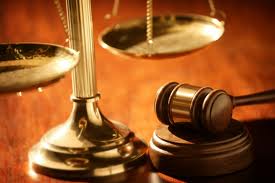 In Madison County Nebraska, 29 year old Jerry Hendon from Garland, received 18-24 months for each of the two counts of theft by unlawful taking or disposition. Two residents from Norfolk were taken for thousands of dollars for roof work that was never completed.
Hendon told victims he was working with a company called Exterior Torch, provided a business card and quoted a price as a roof contractor. Exterior Torch said Hendon was a former employee.
One victim paid in cash and the other wrote a check leaving the "pay to" line blank. The roof repair was never started and the victims were unable to reach Hendon.
Hendon Said he Used the Money for Sick Daughter
Hendon said he used the money to keep his daughter in an Omaha neonatal intensive care unit instead of being transferred to another hospital. He told Judge Robert Ensz in Madison County district court that he didn't see himself as a con artist.
Madison County deputy attorney Mike Long said "it was clearly a scheme to defraud people. I don't think a reasonable person would to come to any other conclusion."
Hendon has an active warrant on the same type of charges in Kentucky for a similar scam. Kyle Melia, Hendon's lawyer said he intended to finish the contract in Kentucky as soon as he finished his work in Nebraska but in the meantime, he was arrested.
Hendon will serve another 16 months, with credit for time served to become eligible for parole. He will then be taken to Kentucky to face charges there. He will have 2 years following his release to pay restitution to each victim.