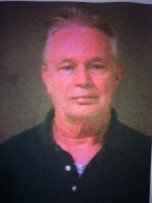 In Georgia, 66 year old Billy Ray Norris has been charged with theft by deception for taking payments for roof repairs and then disappearing. According to City of Stone Mountain Police Chief Chancey Troutman, Norris defrauded elderly homeowners in his city, and nearby Johns Creek and Dunwoody.
Troutman said "Norris is the one that goes to the elderly's homes and tries to do work on the roof and takes a certain amount of money and goes on about his business."
Sadly these types of scams are more common that people would like to believe. Senior citizens can be easy prey as they generally do not get on the internet and check out people who might do work on their homes. They also want to remain independent and make the decisions regarding their homes and are less likely to call other people for advice.
Help Them Stay Safe
If you have elderly family members or some of your neighbors are elderly, let them know you would be willing to check up on any one who comes to their door offering to do roof work or any other unsolicited repairs. Some red flags are no business signs on their work vehicle, they ask for a large sum or all of the money up front, they do not have a brick and mortar place of business, they do not have insurance or licenses in the state that you live in or they are not willing to give you any references.
Better Business Bureau has an easy to use website that allows you to put in a person or business name and see if they have any complaints filed against them. If the repair need is genuine, most reputable roofing companies will come out and give you free estimates.