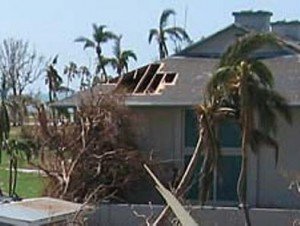 Many Americans spent the weekend trying to evacuate their homes and protect their belongings, only to return to find the destruction Irene left in its path. Many homeowners were flooded out of their homes and had significant roof damage.
Unfortunately, some homeowners may not have had roof insurance, leaving them with the repair bill. As people plan to rebuild their lives and repair their homes, some fraudulent repair companies will be prowling for victims of their next roof scam.
Aiding The Victims
Hurricane Irene left an estimated $13 billion in damage in its wake. With an already strapped federal budget, many are worried relief efforts will be reminiscent of Katrina; where homeowners waited years to receive relief funds.  Homeowner's insurance companies along the East Coast are bracing for an influx of claims and will be working overtime to ensure any money that is paid goes towards legitimate repairs.
Although there are plenty of legitimate roof repair companies that may advertise in a neighborhood after a storm, not all companies are the same. There are a few ways to spot non-reputable companies and ensure you get the best roof repair:
Beware of initial contacts via door-to-door salespersons

Always ask for a copy of the roof contractor's license and registration with the county.

Ignore doorknob hangers suggesting you may have roof damage

Instead obtain several quotes from multiple companies.

Be wary of a promise to cover the cost of an insurance policy deductible

This is a sign of fraudulent bidding on repair costs.

Be wary of an offer to help file your insurance claim

You should be directly managing the claim with your insurance.
It is also important to remember that if you do sign a contract with a home repair company, by law you have three days to opt out of it.