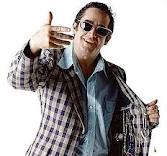 Polk County Sherriff's Office conducted an undercover operation and arrested 5 people for attempting to scam a woman into unneeded roofing repairs.
The suspects are part of a nomadic community referred to as Travelers. Travelers generally follow storms into other states and will go door to door and offer to do repairs at cut rate costs.
Working with the police, a senior citizen posed as a woman worried about her roof. After a reputable roofing company had checked out her roof and found that it did not need any repairs, she called several companies known to be Traveler type businesses for estimates.
• Bartholomew and Patrick Rafferty of Rafferty Roofing told the woman that her roof needed repair and they would fix it for $975.
• Alexander Parker and Charles Evans told the woman her roof had several nails "popping up" and the areas around the vents were dry rotted. They offered to fix the roof for $600.
• A 17 year old solicited an elderly Lake Alfred man for doing unnecessary repairs on his home. The teen charged $600 for dumping tar on the roof and pouring rocks on top of it.
Sheriff Grady Judd said "Scam artists like these will stop at nothing to get your hard-earned cash. They use intimidation, fear and confusing conversation to coerce victims out of their money. Don't be fooled by their sales pitch or their professional appearances."
Some of these Travelers can be pretty slick, if it sounds too good to be true, it probably is. Contact local, reputable roofing companies and ask for references and call around to check them out. You can also contact your local Better Business Bureau to ask if any complaints have been made against a contractor that you are considering.