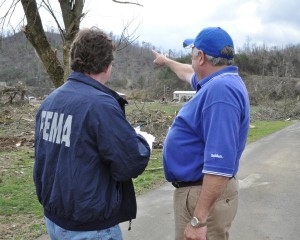 After the recent hurricane, many families in the northeast are facing a tough road ahead to rebuild and move on. For homeowners in need of roof repair the challenges are even greater, as roof scams tend to increase around times like these.
A Cautious Road To Repair
Some of the indications of an non-reputable roofing company could be:
Unsolicited salesman
Representing FEMA without proof of affiliation
Offering to file claims with FEMA or your insurance on your behalf
Asking for upfront payment under the stipulation for later reimbursement
In order to protect your family from illegitimate roofing services, there are a few things you can do when seeking the help from FEMA.
First, contact your insurance company to file a claim.
Next, contact FEMA directly to register for their assistance. They can be reached at 1-800-621-FEMA (3362), TTY 1-800-462-7585, or going online at www.disasterassistance.gov.
While not all roofers that knock on your door offering to help with your roof damage are illegitimate, there are certain things you can do to ensure you are getting the best help possible.
Ask friends and neighbors for referrals to a roofing company.
Obtain multiple bids for repair costs and be sure to obtain proof of their licensure and insurance as a professional organization.
Wait until you have approval from your insurance company or FEMA before having any work done to your home.