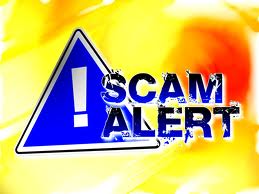 In Wake Forest North Carolina, two men were arrested for damaging a man's roof and then requesting payment to repair it.
28 year old Charles Ray Barnes Jr. and 27 year old Travis Kevin Tyndall were arrested at Mockingbird Lane and charged with obtaining property by false pretenses, conspiracy and injury to real property.
In the warrant Officer D.L. Hess wrote, the two men tried to get $525 by making "a representation about a future event, to repair false roof damages." Officer Hess went on to say "Mr. Barnes Jr. climbed the roof and used a cutting instrument to cut a hole in it."
Not this Offenders First Time For Roofing Scam
Tyndall was also served a warrant from Raleigh police charging him with an earlier incident where he is accused of taking $1,482.17 for materials and labor for a home repair and skipping out.
Roofing scams are unfortunately becoming a common occurrence. Protect yourself and your property by being diligent about checking out would-be contractors. A common ruse is to knock on a homeowner's door and say they could see damage on the homeowner's roof (from the street, from a neighbor's house etc.) and offer to repair it. Unless you see a legitimate roofing crew working on your neighbor's home, this is probably a scam.
Do not let strangers on your roof unless you specifically call a roofing company and ask for an estimate. Best practice is to get 2 or 3 estimates and check with the Better Business Bureau in your area for any complaints about the roofing company or contractor.