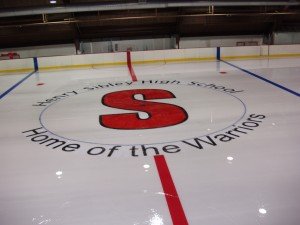 A Minnesota town may lose its 40 year old ice rink if locals can't raise enough money to buy a new roof. After several motions to rebuild the aging hockey rink, Minneapolis city officials are planning to close down the activities center for good.
Locals Unite
The old ice rink in West St. Paul, Minnesota has needed a new roof for years, but with a price tag of over $350,000 the city is not willing to save the historic arena. Home to several local hockey clubs and winter activities clubs, news of the arena's closing has sparked the interest of several local groups.
Parents of the local high school's hockey booster club have come together to develop a plan to save the building.  Forming a group called Friends of the West St. Paul Arena, they plan to raise funds to replace the old roof but sponsoring charitable gambling and fundraising events over the next several months. Locals from all walks of life are hoping the group can save the arena and protect the future of nearly 400 youths who use the building each week.