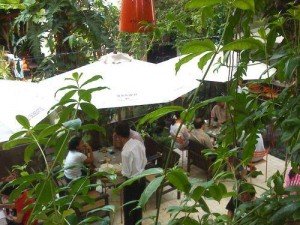 A new trend in the Unites States is using rooftops for more space at bars and restaurants. In parts of Washington DC, roof decks are becoming a real option for outdoor seating, for eating, and drinking. Also being able to seat and serve patrons who smoke.
The extra roof space brings in new customers who enjoy some of the breathtaking sights from the rooftop, for some restaurants touting as much as 80% of its business's revenue. At least 30 new venues have recently opened in the DC area, according to a consumer review website Yelp.com.
One of the drawbacks is the noise complaints made by neighbors. The constant noise from the rooftop visitors can be bothersome. Communities are rightfully concerned about their right to a quiet environment. Some restaurant and bar owners are limiting the rooftop hours to be courteous to neighbors.