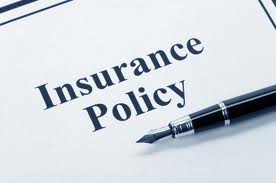 After extreme weather, your roof could need replacing. Most insurance companies are going to choose roofs made from higher quality materials that will hold up against stronger weather. Many new roofs are made with the heavier, architectural grade shingles. The extra weight makes them more durable and provides an extra defense against warping.
According to Royce Williams of Royce Williams Agency in Nashville Tennessee "What homeowners don't realize is that when a new roof is installed by an insurance company they are actually lowering their own risk. These aren't hidden savings. It's fairly simple, a new roof goes up – your premium goes down."
Ask Your Agent For Discounts
Homeowners who have recently purchased a new home or replaced their roof due to storm damage should talk with their insurance agent to see if they can save money on their insurance.
Ask your agent about additional ways to save money, such as choosing a metal roof and if you use 6 nails to fasten your shingles instead of four which increases the wind resistance rating of your roof. The use of qualifying impact resistant roofing products may qualify you for a significant premium discount.
Make sure your contractor fills out the proper paperwork and then forward it on to your insurance agent.