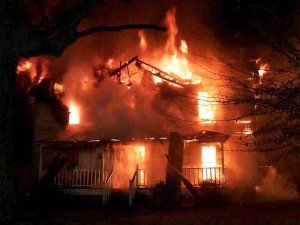 The South Dakota fire department is applying to a FEMA program to help cover the cost of replacing wood-shingle and shake roofs for eligible west side homeowners.
The Rapid City fire department applied for the grant as part of its overall urban-wild land fire prevention initiative. The shingle and shake roofs are particularly vulnerable during fires. The grant, if approved, would cover 75% of the cost of replacing the older roofs with noncombustible shingles.
Bleak Chances of Surviving a Fire
Lt. Tim Weaver of the Fire Department's Prevention Division said "The number one biggest problem for a house in a wild land fire is the roof. If you have a cedar shake roof, the chances of your home surviving a wild land fire is pretty bleak."
The roofing materials like wood shakes are a higher risk for fire since the wood dries out and shrinks creating spaces in the roof to collect debris. Embers can travel as much as a mile, when they land on these roofs they can burn the house down.
Apply for Grant
If you are a homeowner with a home west of Mount Rushmore Road and would like to be included in applying for the FEMA grant to help cover the cost of replacing your shake roofs, contact Lt. Tim Weaver of the Rapid City Fire Department at 394-5233 before the end of this year.
Lt. Weaver is hoping at least 50 homeowners will apply by the end of December. The Rapid City fire department will not know until sometime next year if they will receive the FEMA hazard mitigation grant.