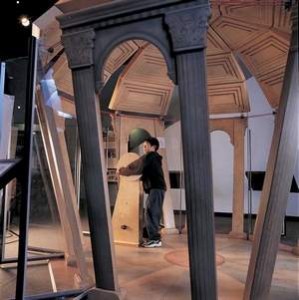 Roofing goes beyond the industry norms to show visitors a closer look into roofs. A new exhibit is bringing insight and wonder into the minds of visitors.
As part of the Minnestrista, an artsy gathering spot in Central Indiana, The "Raise the Roof" exhibit offers a unique approach to discovery and building design.
Telling A Story
Created by the Science Museum of Minnesota, exhibit designers wanted to give visitors a closer look into the making and design of buildings.
Open through May 20th, the "Raise the Roof" exhibit features interactive experiences for visitors of all ages to explore the intricate aspects of building construction. One of the most notable aspects is a feature in which visitors can raise a domed roof and then allow it to collapse around them. Similar features includes a closer look into the dangers of carbon monoxide poisoning and a playful test of knowledge of how roof materials stand up to natural disasters.