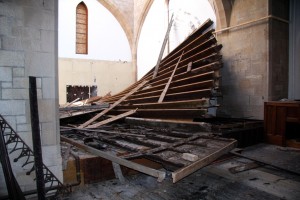 Two children and three adults were injured over the weekend when a building undergoing construction for a new roof, collapsed. Roof materials collapsed onto the occupants of a construction site building, sending all to the hospital in west Delhi on Sunday. It took two cranes and additional construction equipment to free the victims.
While the building's owner was cited for negligence, the local authorities are investigating why the two children and one woman were inside the construction site. The addition two  people were construction workers and were reportedly working at the time of the accident. It is unclear as to why the woman and children would have been inside the building and why the building was open for non-workers to enter freely. Currently, no one is facing charges for the negligent actions.
An Unfortunate Lesson
Roof collapse isn't an uncommon occurrence. There are many more stories like this each week around the world that surface, reporting serious injuries and death of victims of old roof materials. To make matters worse, most of the victims are children who are playing inside a building that should be considered dangerous and off-limits.
How can we prevent future accidents?
Parents — Teach children not to play in vacant homes, or homes undergoing construction.
Homeowners — Regularly inspect your attic and roof for proper performance.
Government or Industry –Educate consumers about the roofing process and how roof materials work.
Contractors — Follow safety protocols and ensure unattended work sites are free from potential dangers.