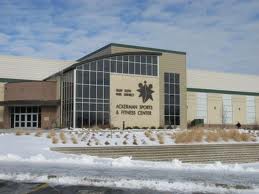 The Ackerman Sports and Fitness Center in Glen Ellyn has spent $950,000 so far to fix a leaky roof yet still had buckets and tarps to capture the water leaking from the roof. The 88,000 square foot recreation center opened in 2010, Solaris Roofing Solutions was hired in April 2012 to add a single layer insulated membrane to the original roof.
T.A. Bowman Constructors was hired to build the Ackerman Sports Center. They filed a suit in 2011 claiming the park wouldn't allow their roofers to fix the leaks. The park district filed a countersuit against Bowman and later included project manager Professional Building Services, building designer Ollman Ernest Architects and Mutual Casualty Co. which issued the performance bond on the project.
Park District Hopes to Recoup Damages
Park officials are hoping to recover funds to make the repairs from the parties they are suing stating they are liable for the roof leaks and resulting damages.
Reports state that the roof began leaking immediately after the center opened in 2010. Approximately 20 leaks where being managed by buckets, tarps and flexible piping. The leaks seem to have been taken care of with the new roof membrane.
Dave Harris, the park district's executive director said "It's proven to be an outstanding fix. There's been no water penetration during those torrential downpours a week ago. And with a fairly significant snowstorm and a melting process, we have no sign of any water infiltration."