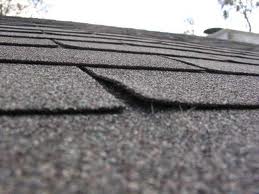 In Austin Texas investigators are trying to determine why State Farm Insurance turned down thousands of claims involving Hurricane Ike. Hundreds of lawsuits and a class action suit involving approximately 110,000 claimants were filed in Houston and Galveston over the handling of the 2008 storm regarding "lifted shingle" damage.
The lifted shingle damage is when high winds break the watertight seal on roof shingles and partially pulls them away from the roof. Houston Attorney Steve Mostyn said State Farm and a subsidiary State Farm Lloyds, intentionally denied the lifted shingle claims and took deliberate steps to initially deny roof-damage claims.
Paid Over $1.5 Billion to Claimants
State Farm Lloyds said that they are continuing to work to resolve their policy holders' claims, including those in litigation. "We are proud of our response to Hurricane Ike. To date we have paid our policyholders more than $1.5 billion, much of which went to repair or replace roofs." They went on to say they strongly dispute the lawsuit accusations and have cooperated fully with the Travis County District Attorney.
State Farm Lloyds also submitted a rate filing notice to Texas Department of Insurance that customers across the state will see homeowners insurance premiums go up an average of 20% due to increase number of claims siting roofing prices have gone up almost 90% in the last five years.