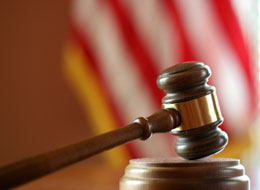 Homeowners pay good money to have their roof repair conducted in a professional manner. Roof contractors are expected to perform high quality work that requires a specific skill base and licensing. Unfortunately, many homeowners have learned the hard way about the dangers involved when roof contractors outsource the work to cheap subcontractors.
Sub-standard Repair
A Tennessee homeowner performed due diligence by interviewing multiple roofers and obtaining several bids before deciding to hire Winters Roofing Co. A few weeks after the new roof was installed the homeowners contacted the company to inform them about the leak and a subcontractor was sent out to perform the repair. The subcontractor used a propane torch to repair the roof causing the home to catch fire a few hours later. Fire investigators concluded the open flame used on the roof was the cause of the fire, which caused more than $870,000 in damages to the home.
To make matters worse neither the roofing company nor the subcontractor had an liability insurance. The homeowners insurance company sued the roofing company  stating they were to be held liable for the negligence in hiring and lack of supervising the subcontractor during the work. Eventually, the case made its way to the Tennessee Supreme Court, who ruled that the roofing company was to be held liable for the damage caused by the hired subcontractor.  The 5-0 ruling confirmed the idea that the roofing company was to be held liable for the entire contract and work performed, even if the work was contracted out. The court ruled that contractors have a "duty to perform services in a careful, skillful, diligent and workmanlike manner" that cannot be responsibly delegated to a subcontractor.