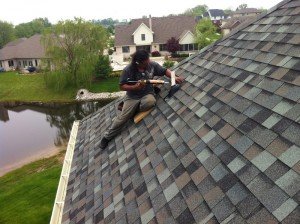 This time of year the temperatures being to rise, leaving homeowners faced with many challenges. Not only are people looking to stay cool and save money in the hot days ahead, but they are also hoping they can make it through the summer without the need for roof repair.
Preparing For The Elements
Hot temperatures and the sun's rays are two elements that can cause a lot of damage to your roof materials, especially if they are already old or broken. Inadequate roof materials can easily lead to further costs of maintenance or the need for replacement when the temperatures heat up and the materials are exposed to damaging rays. Here is how to prepare your roof for the upcoming summer months.
Do a visual inspection of your roof for signs of obvious damage or hire a roofer to perform a maintenance inspection.
Repair or replace any damaged roof materials, ensure that flashing is in working order and seal any gaps in the materials.
Consider upgrading your roof to a material that is more heat tolerant, such as ceramic or clay tiles.
Ask a roof contractor about white roof coatings and how they can help lower your energy bill.