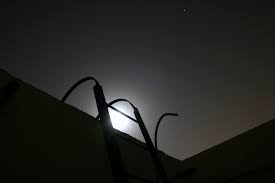 When doing minor repairs or inspecting your roof for damage, being safe is a priority for you and your local roofer. Slips and falls from rooftops account for hundreds of injuries and many deaths each year.
Personal gear should include boots with good traction, gloves and safety glasses. Some roofing companies provide safety harnesses also for their roofers.
A high quality aluminum or fiberglass extension ladder should be sturdy enough not to bend or shake when you are standing on it. When you raise the ladder to the roof, adjust it so it extends the edge of the roof by approximately 3 feet. When the ladder is positioned where you want it, use stakes and blocking at the base to keep it level and stationary. You can also stabilize a ladder by tying a rope around the ladder and through screw eyes attached to the fascia.
You can rent scaffolding at some home improvement stores
If you are going to be on your roof for an extended period, you may want to work on scaffolding to avoid the up and down and moving of a ladder. The scaffolding should be set on solid ground and leveled with blocks.
If you or your roofer will be working on a very steep roof, roof jacks will give you a small sturdy ledge to stand on. Nail 2 jacks securely into the rafter and then put a board across the 2 jacks. You can place these in several spots on the roof. Be careful when removing them that you don't do any damage to the roof.