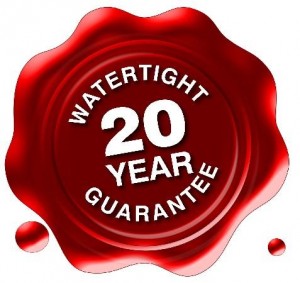 Just like any important product installation around the home, your roof material comes with a warranty. More people are becoming educated as to the different roof materials available to install on their home, but there is still much to be learned about roofing product warranties.
The Good and The Bad
If you have gone through the roof repair or new roof process, then you  understand all the decisions that must be made. Between finding the right roofing contractor to choosing the best material for the look and style of your home, your work is cut out for you. Further, not all roof materials are created equal and many come with vast differences in their product warranties that can significantly influence your future experience with the roof.
The length of the warranty refers to the duration of protection offered under the warranty, which tells you how long the product manufacturer is willing to replace malfunctioning roof products. In general, the longer the warranty the better. For example, a 30 year warranty is better than a 20 year warranty in most cases. However, there are other things to consider when choosing a product warranty.
Some longer term warranties may not cover all repairs, or may only cover damage and repairs on a reactive basis. In other words, if minor damage is discovered the warranty may not cover the costs to repair or replace the materials until the damage has met a certain criteria. The problem here becomes the vulnerability of the roof to water damage and other problems while the minor repairs need for the roof go untouched until they meet warranty standards.  Also, some warranties only cover certain parts of the roof system and  may not cover all the materials such as flashing or base materials.
Homeowners should evaluate their needs in terms of roof product warranties. If full coverage is important, look for a warranty that offers a higher level of coverage for all roof systems and materials, not just the shingles themselves. If length of warranty or cost is more important, chose a warranty that offers basic material coverage for a longer duration.