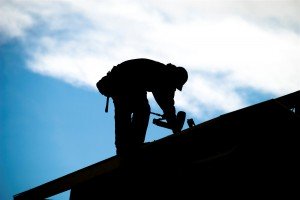 Your roof is one of the most important aspects of maintaining the integrity of your home. However, the roof is also the most overlooked structure in terms of maintenance and repair. Roof repair costs aren't always cheap and many people find the entire process to be overwhelming, but it doesn't have to be.
Know Your Stuff
Roof contractors recommend that you inspect your roof routinely for damage or signs of disrepair. Catching a problem with the roof early on can be the difference in hundreds of dollars in repair costs. Simple shingle damage or debris can usually be resolved by you with minimal effort. If the roof does need to be repaired by a professional, there are a few tricks that you can use to ensure you get the best for their money.
1. Educate yourself about the different types of roof materials. There are several types of roof materials, each providing different benefits to a home. Find out what is common in your neighborhood and check to see if you can find these materials in a recycled or green roof product.
2. Shop around for the best roofer. Not all roofing companies are the same and the differences can be extremely important to the quality of the job. Obtain multiple bids, ask questions, request references and verify credentials before hiring a company to perform your roof repair.
3. Understand the process. Roof repair and replacement is a large job. Although a good roofer can have the job completely in a few short days, you can expect for there to be some noise and debris during the process.  Keep the work area free of clutter, pets and people during the construction and be sure to have the roofer clean up any old materials and waste when they leave.