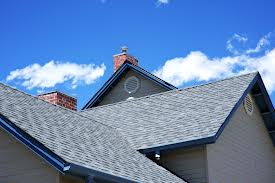 One crucial aspect of homeownership is to ensure that the roof is properly maintained. Failing to have the roof routinely inspected for damage or putting off simple roof repair tasks can jeopardize the integrity of the roof. Further, many insurance companies will deny a damage claim if they feel the roof was improperly maintained. Now that the weather is changing, it is important to ensure your roof is ready for springtime challenges.
Changing Of The Seasons
Most people associate spring with warmer weather, sunshine and outdoor activities. However, in many parts of the country this also means a rainy season and threat of severe weather. Tornados, thunderstorms and prolonged periods of rain can all put an already damaged roof at risk for bigger problems. Follow these steps to ensure your roof is ready for the season:
Take a closer look at your roof for any obvious signs of damage.
Replace or repair missing, broken or bent roof materials.
Have a roofer perform an inspection of the roof and provide you with a status report.
You may even want to take pictures of your roof with a date and time stamp to document its undamaged condition.
Keep a copy of the inspection report, or receipts of any repair work that is done to the home.
File away these documents in case you need to file a damage claim in the coming months.