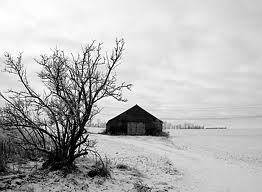 Is your roof ready for winter? Before you know it your rooftop will be assaulted by water, ice and snow. If you have existing damage, such as shingles that are lifting up or cracked, flashings that are missing or damaged or just an older roof that may have used up its life expectancy, you might want to check out the new roofing products that can protect your home.
Asphalt Shingles
The standby asphalt shingle is still the least expensive and reliable option. For a more ice and snow resistant shingle, the architectural shingle is a good choice. It can cost up to 20% more but it is thicker, more durable, and wind and storm resilient.
Metal Roofs
Metal roofs, although more expensive than asphalt roofs, generally last longer and have a longer warranty. A reflective metal coating can cut your energy costs in the summer by deflecting the sun's rays and keeping your roof and attic cooler.
Cedar Shakes and Shingles
Cedar shakes and shingles withstand high winds and hail but the wood shakes can expand and contract causing splitting and cracks in your roof. There are synthetic cedar roofing products available that cost about the same as real cedar shingles and won't split or decay.
Rubber Shingles
Recycled rubber roofing materials, rubber shingles are impenetrable to water and resistant to hail. They cost more than asphalt shingles but will last longer and can be returned to the recyclers after the roof has outlived its usefulness.
Concrete, Slate, Clay
Other options are concrete and slate they are very durable but very expensive and heavy. Clay can freeze and crack so it is not a good option if you live in a cold climate.
Trying to hold off on making roof repairs until a better time comes up, may cost you more in the long run by having to replace the decking, insulation and interior walls due to leaks and water damage.