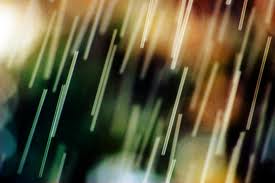 Research shows roof-deck seams that are sealed can protect from rain and high wind damage.  The engineers at Insurance Institute for Business and Home Safety conducted experiments about water penetration from gusty winds and rain such as with hurricanes.
For residential roofs the rain from storms can breach the openings in the roof deck seams causing thousands of dollars in damage. To reduce the damage cover the seams on the outside of your roof with a modified bitumen tape and from the inside with closed cell foam spray adhesive.
At their research center in South Carolina, IBHS built a 1,300 square foot single story duplex to perform extensive tests. They wanted to determine the extent of water damage that occurs during hurricanes and other wind driven rain. They placed the building into a 21,000 square foot test chamber and subjected it to high speed, multi directional winds and simulated rain at 8" per hour.
With the exception of using the modified bitumen tape to seal between the sheathing joints and gaps on one side of the roof, both sides of the duplex were identical, complete with furniture, light fixtures and ceiling fans. The tests clearly showed that water damage was substantially less in the roof that has had the deck seams sealed. The unsealed side had water streaming off the light fixtures and ceiling fans and the ceiling collapsed from the attic being saturated with water. On the sealed side much less water entered the duplex.
According to an adjuster, the damage from the unsealed side was three times the amount of damage to the sealed side. Sealing your roof can greatly reduce the chances of a wide-spread loss due to water damage. Sealing an average sized roof with modified bitumen tape costs approximately $500.  You might want to ask a roofer or contractor is this is a good option for you.