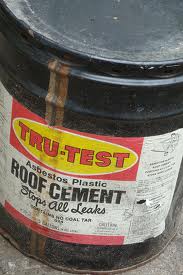 If you have limited or minor damage to your roofing system you may be able to use roofing cement as a short term fix for your roof repair. You can apply roofing cement when replacing missing or damaged asphalt shingles to hold them in place, also to reattach buckled shingles and patch cracks or small holes. Put roofing cement over exposed nail heads to prevent water leakage.
Checking your roof materials, around flashings, joints or skylights for cracked or weathered roofing cement, if the seal is bad, the cement should be reapplied.
The wood on your roof is very sensitive to excess moisture, and can create many problems. Examine sheathing, rafters and joist to locate areas where excess moisture is an issue. If the water has caused structural damage you will need to repair or replace these areas.
Use a Moisture Reader to Find Problems
Moisture meters are used to measure the percentage of water in a material. If the meter shows more than 18% moisture content the area will more than likely need to be repaired or replaced. You can find moisture meters for under $20.00 to well over $500.
Roof cement is a multi-purpose adhesive and patching material. Be sure to use gloves when working with roof cement as the chemicals involved are asphalt, refined mineral spirits, plasticizers and non-asbestos reinforced fibers. Different formulas are made for dry or wet surfaces, for roofing purposes be sure the label reads it can be used in wet, cold conditions.