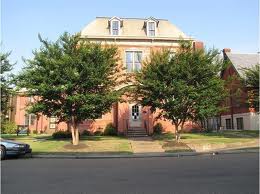 In Helena Arkansas the Helena Museum of Phillips County on Pecan Street will be covered in a new roofing material that is similar to a pool tarp. The 120 year old building will be covered in a Duro Last Roofing System.
When checking the building for window and gutter replacements, the former president of the museum board noticed a significant amount of water damage over the uniform display cases. They decided to fix the roof before the other renovations to prevent any further damage.
Mississippi Roofers for Museum Project
Swindoll Construction and Roofing out of Batesville, MS will be doing the roof repair and installing the Duro Last roof. According to the Dura Last website "The custom-fabricated, single-ply Duro-Last roofing system is ideal for any flat or low-sloped application. The Duro-Last roofing system is also watertight, highly reflective, resistant to chemicals, fire and high winds, and virtually maintenance free."
Phillips County Museum Board Vice President Father Travis Frank said "we are tickled to death that this roof will be repaired by Wednesday and we just want to thank the community for their continued support and their donations, without your contributions this would not have been possible."
The Helena Museum of Phillips County was built in 1891 and began as a library. The museum now has artifacts from Native American Indians, the Civil War, early paintings, decorative arts and various documents. The museum is also reported to have the ghost of Maybelle Thatcher walking around the balcony searching for her long lost love.