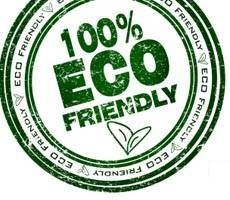 For the average homeowner, choosing a new roof material simply follows suit with what material was previously used on the home. However, making the change to a green roof product can be both environmentally friendly and cost effective for the homeowner. When looking to upgrade to an eco-friendly roof product, the choices can be narrowed down to four categories:
Solar Roofs
A solar roof is also known as a photovoltaic system. Covering the roof with solar panels made up of photovoltaic cells is the perfect choice for anyone looking to reduce their reliance on traditional energy and power consumption. The panels absorb sunlight and convert it into electricity that can be used to power the home's energy needs. These systems can last well over 30 years and cut the cost of electrical consumption by up to 75%.
Recycled Roofs
Many traditional roofing materials now come in recycled varieties. Technological advances have improved the composition of traditional asphalt shingles, which can now be manufactured from recycled rubber, plastic and paper products. Metal roofs are also a common roof material made from recycled material. Aluminum, copper and tin products can all be easily recycled into a new metal roof panel, or be made into new products from an existing metal roof panel.
Natural Stone Roofs
Slate, clay and stone tile roofs are becoming a popular choice for many homeowners, as they offer an upgraded look to the home. Great for areas that are prone to pests, hail and fire, these tiles are highly resistant to weather elements. Since they are  made up of elements found naturally around the globe, these products are a great addition to the eco-friendly family of roof  materials.
Coated Roofs
Having been used among commercial buildings for decades, the white roof system is gaining popularity among residential buildings. Using a reflective white coating to protect against the absorption of harmful ultraviolet rays, these roof systems can significantly lower the energy consumption of a building by keeping it cool.