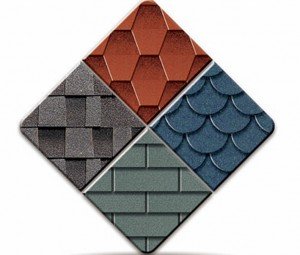 Installing a new roof on your home can be tricky when it comes to deciding among one of several available roof materials. These days we have more choices than ever before, leading us into the tough decision of which material is best for our home. The right choice in roof materials depends on one of several factors.
Cost
Most homeowners are motivated by cost and tend to gravitate towards choosing the most affordable roof material. Asphalt shingles are among the most cost effective roof materials, as they are the cheapest to install and replace when a roof becomes damaged. However, they are also less durable than other roof materials and could cost more in the long run if repeated roof repairs are required. Metal and clay tile roofs are moderately priced for initial new roof installation, but also tend to last longer than asphalt shingles.
Maintenance
As mentioned, part of what influences the cost of a roof material is how often they require maintenance. Although many simple roof repairs cost very little, the repeated costs of having a roof contractor come out to inspect and repair damage can add up over time. Maintenance isn't just a direct cost, but also a cost in one's time and effort. Roof materials that require extensive maintenance can absorb much of a homeowner's free time and weekend duties. Again, asphalt shingles tend to require a bit more maintenance than other roof materials like metal or tile, as they are easily damaged by wind or debris.
Environmentally Friendly
Not all homeowners are focused on the environment when it comes to choosing the right materials to be used around the house, but green roofs are actually gaining popularity. A truly green roof is environmentally friendly, affordable and less maintenance. A vegetation or grass covered roof can provide durable protection from the elements, as well as cool the home and save on energy consumption. Another alternative is solar roof panels. Although these panels installed on the roof are a bit pricey, but can save thousands in energy bills.