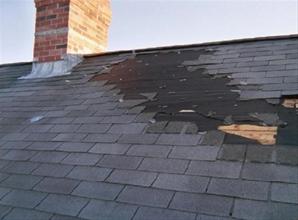 While you might think that a leaking roof is obvious to spot, there are many subtle signs that your roof could be suffering from water damage long before the problem costs you the big bucks. Knowing how to spot signs of roof damage early on can save you money and could even protect your health.
Water Weakens
The problems that water can cause to an old roof are far reaching. Not only can water damage weaken the structural integrity of your roof, but it can also facilitate the development of mold and mildew; both of which can have ill effects on the health of the home's inhabitants. Here are a few signs to look out for when keeping an eye on out for water damage:
Loose or missing shingles from the valleys of your roof line or around attic vents
Portions of the roof deck sagging or appearing to be warped
Dark spots in roof materials or areas where roof debris are chronically moist
Dripping of water inside the attic or ceilings
A musty smell, which may be accompanied by breathing problems.
If you encounter any of these problems, contact a local roofer right away. Water damage can be serious business and it is important to let a professional assess and repair any damage.