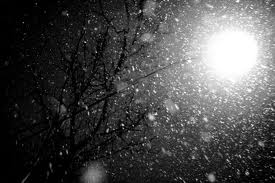 Summersville Manor in Nicholas County West Virginia was home to 72 senior and special needs residents when the roof at the apartment complex collapsed early Wednesday morning due to heavy snow. The staff at the facility became concerned over the storm late Tuesday and evacuated the residents before the roof fell in.
No one was injured in the roof collapse. 75 residents were taken to the Family Life Center Church on Main Street where those with special needs could be cared for.
Snow totals ranged from 1 to 2 ½ feet of snow during the overnight hours of Tuesday into Wednesday morning. Other buildings that had the roof collapse were a grocery store, two convenience stores, 3 residential homes and a hardwood plant.
Roof Crashed Down Under Weight of Snow
While talking about the roof, Summersville Mayor Robert Shafer said "we had an evacuation and parts of it did collapse. It affected the second and third floor of the apartment complex." Other reports indicated the second floor of the apartment complex collapsed onto the first floor.
Shafer also said "What we were worried about was the safety and security of those who were staying there, getting them to a shelter where they could be cared for. Some of them had special needs and we fulfilled that, so we march forward to our next mission."
The state Office of Emergency Services came out to Summersville Wednesday to inspect the damages. It is unknown when the complex can rebuild, get the roof repair and allow the residents to move back home.