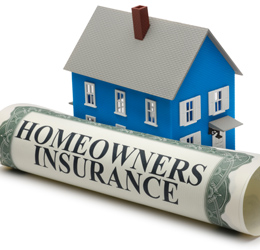 Roof repair and replacement can be expensive. As a homeowner it is one of the most important aspects of maintaining the integrity of your home. Unfortunately, it isn't uncommon for homeowners to have their repair claims denied by their insurance company. Insurance policies are different for every homeowner and what is, and is not, covered can vary greatly.
Coverage For Damages
In general, you can rest assured that the insurance company will pay for repairs if the roof damage was related to natural disasters or acts of God. These include significant weather events such as wind, hail, rain, hurricanes and tornadoes. The most common type of damage covered is damage or removal of shingles, flashing and siding. If the damage done to the roof causes further damage to the home by way to water leak and damage, this may also be covered by the insurance company.
One important aspect to remember about your damage claim is that it must be determined that the damage occurred due to an unknown and unpreventable reason. This can become problematic if the insurance company feels there was any neglect or failure to properly maintain the roof prior to the damage. In other words, if the insurance company determines that you failed to keep the roof in good repair prior to the damage, your claim could be denied.
Knowing Your Policy
Your insurance policy has specific terms and conditions for what type(s) of damages are covered but also how these damages may be disqualified. Not only will your policy discuss the terms of your coverage but will also outline any limits or restrictions to the coverage listed. It is a good idea to thoroughly review your policy prior to any major weather event. You may find that you need to hire a local roofer to inspect the integrity of your roof before the weather event, which can help demonstrate the roof was properly  maintained prior to the damage.