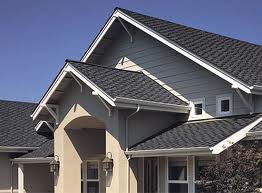 When choosing a contractor, if your home has a relatively low sloped roof, the re-roofing job will not be too much of a problem. Steeper or more completed roofs will require more diligence when selecting a roofing contractor.
If you take more time choosing your contractor, asking a lot of questions, making a few phone calls, you will have a better chance of success with your roofing job.
While gathering roofing companies contact information, use a variety of sources. Plan on making 5 to 7 contacts by using the internet, yellow pages, friends or neighbors and your insurance company sometimes have list of roofers in your area
Choose roofers that specialize in residential re-roofing jobs.
Generally, the better contractors will take their time, walking the length and width of the house and asking you questions about what you wanted. The better ones will already know what options will suit your home better and will discuss these with you.
Find out when the work will begin
Ask each contractor when they plan on starting the job and how long they anticipate it will take. Contractors usually like to keep the times a little loose to cover their existing work schedule.
After you have spoken to the contractors and taken notes on your impression of them next you will wait for the written proposals. Some contractors will now show up or fail to send you a proposal. Some bids will be unusually high and some will be too good to be true. Read each proposal carefully to insure all the work you wanted done is included.
Once you have narrowed down your choices, call customer references and check with the Better Business Bureau for any information regarding the contractor.
Before signing a contract be sure all the work you wanted done is included. Make sure the payment information is clearly spelled out and verify the contractors insurance and compensation liability forms are current.
A roofing job is a major expense and the more diligent you are, the less surprises can occur.