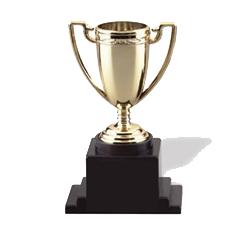 The roof repair business is a competitive one. With so many roof contractors in each city homeowners have both the luxury of choosing the company they want, but also the additional work of making sure they chose the best man for the job. Each year different roofing magazines and websites release their picks for industry related awards. However, homeowners should be aware that not all of these awards reflect professionalism and expertise.
And The Winner Is…
There is much to learn when it comes to choosing a roof contractor and homeowners certainly have their work cut out for them. A word of caution when browsing magazine and website awards for industry excellence: take notice of what tool of measurement the awards are based on.
For example, Roofing Contractor magazine released their picks for "top roofing contractor", an award that is based on annual revenue and not professional standards. This award may be misleading for consumers looking for legitimate information about roofers and their qualifications. The same magazine also offered up an award for the Roofing Contractor of the Year, a title given out based on reputation and consumer reviews.
While this subtle difference may not seem like a big deal in the overall sense, it can certainly be problematic for homeowners looking for advice on who to chose for their roof repair job. Homeowners should always take the time to obtain multiple bids, review the information on file with the Better Business Bureau and ask for references before deciding on which contractor is best for them.