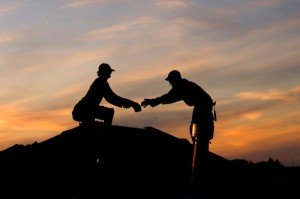 While homeowners are busy choosing from endless listings of roof contractors in their area, one roofing company is hoping to change the way "they" do business. Patrick Roofing in West Melbourne, Florida recently received an award for setting an example in the industry.
Awards For Excellence
The Select Shingle Master Tenured Member Status was recently awarded to Patrick Roofing for their efforts in improving industry standards. As one of many local roofers, Patrick Roofing has been one of 139 companies participating one of the nation's top credentialing program for the last 10 years.
What makes this credentialing program so special is its focus on training roofers to create the highest standards of quality and knowledge in the industry.  Known for its high-level training and skill building tolls, the program offers contractors a chance to learn new and improved skills for roof repair and materials. In order to obtain the level held by Patrick Roofing, the company must meet strict requirements, uphold a stellar reputation in their community and carry up to date liability insurance.