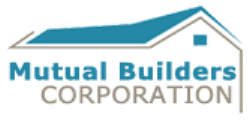 Finding a good roofing company is like searching for a needle in a haystack. With so many roofers in operation, homeowners often have a difficult time separating the good from the average from the bad. One contractor that serves the Pittsburgh, Pennsylvania area has been working to change the way roofing and construction is done.
"We Get The Job Done!"
Mutual Builders Corporation is a home remodeling contractor that offers a wide variety of services. Having been in business since 1954, Mutual Builders is committed to providing their customers with top quality services at the best price. They do all jobs big and small from new roof construction and roof repair to windows, siding, kitchens, bathrooms, decks, flooring.
Mutual Builders Corporation offers their customers many benefits that other roof contractors do not. They have offer financing plans that can provide approved customers with payments as low as $99 a month! Further, they offer a 10% service discount to all military members and senior citizens. All of their employees are professionally trained and fully insured. Their mission is to guarantee customer satisfaction by treating their home as if it was their own.
One of the best things about doing business with Mutual Builders Corporation is their philosophy towards customers. They sum it up by saying "We we are done, you will be happy. And until you are happy, we are not done!"
For more information about Mutual Builders Corporation, visit: www.pa-home-remodel.com .