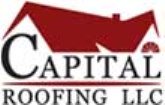 Roof contractors come a dime a dozen, which makes it hard for a homeowner to know who is among the best in the industry. While there are plenty of roofers to choose from around the country, a few stand out to serve their customers and make a positive impact on their local communities.
Facing Challenges With Quality Service
Roofing in Oklahoma is a bit different than other parts of the country, mainly because of the additional challenges they face with the weather. The potential for snow in the winter, 100+ temperatures in the summer and the risk of tornadoes in the spring all present obstacles for a roofer to perform high quality work.
Capital Roofing LLC is a family owned and operated roofing company that offers Northeastern Oklahoma residents professional roofing services. They provide new roofs, roof repair, roof maintenance and inspection services. They specialize in asphalt shingles, metal, wood or even tile roof materials. Their roofers are highly trained and handpicked for their professionalism. At Capital Roofing, only licensed and bonded employees are hired to become part of their roofing team.
Capital Roofing has proudly served Claremore, Owasso, Tulsa, Pryor, Catoosa, Oologah, Inola, Broken Arrow, and the surrounding areas for many years and strive to continue the same high quality services for years to come. The offer unmatched customer service and maintain their positive reputation by treating customers with respect, offering honesty and integrity in their work.
For more information about Capital Roofing, visit: http://capital-roofing.net.