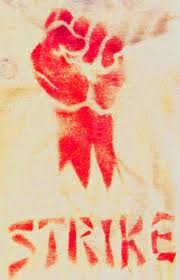 The United Union of Roofers, Waterproofers and Allied workers Local 26 went on strike just after the end of their last contract that expired May 31st. Korellis Roofing is one of the Northern Indiana Roofing companies being picketed. Korellis president and co-owner, Pete Korellis called local roofing contractor competitors to see if anyone could help him complete an important project.
E.C. Babilla Inc. of Gary and Gluth Brothers Roofing Co., of Hammond sent supervisory personnel to help out Korellis on the 56 unit Northtown Village Senior Apartments. The construction is due to be completed by September 30; the project developer is Community Builders Inc.
Russell Gluth of Gluth Brothers Roofing said "Basically we help one another out when you're in need and heck, when Pete made the call and said hey, 'I need some help', we're here and more than willing to give him any help that we can give him."
Ongoing Labor Strike
Korellis recent issues during the strike include death threats called into his office, feces left on the doorstep of his home and the tires of his vehicle have been flattened.
A lawyer representing the union said this is considered an adversarial approach and only causes more tension between the union workers and the roofing contractors.
Contracts have stalled due to Indiana becoming a right-to-work state. Workers cannot be required to pay dues or other fees to a labor union as condition of employment. The union wants contractors to continue to collect union dues from workers and contractors are concerned with potential liability if members decide they don't want to pay dues.