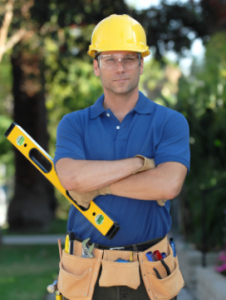 Repairing or replacing a roof can be a major expense and getting the right roofer to complete the job can be challenge in itself. No two roof contractors are the same and neither are their bids for the job. Make sure the roofer you choose meets the following criteria before agreeing to hire them for your roof repair or replacement.
Local
It might seem obvious to hire a roofer that is locally owned and operated but you would be surprised to find out that homeowners rarely ask a company where they are based. Many roof companies operate in many zip codes and counties.
In general, there is nothing wrong with hiring a roofer that is based out of a neighboring zip code as long as they are familiar with your area and have completed jobs in your area in the past. Roofing companies that are new to the area have relocated to your area or cannot provide any references of completed work nearby should be a red flag. This may be a sign of a company with poor businesses practices or scam.
Licensed and Insured
Although it may be tempting to hire the roofer with the cheapest bid, but if they aren't licensed and insured you are opening yourself up to potential problems down the road. Most states require a company to be licensed and registered with the state if they are going to be completing any construction work to a home over a specified dollar amount.
These laws help protect homeowners from unscrupulous contractors that operate without the proper credentials or insurance. If a roof contractor is not insured, you are left to foot the bill if any damage occurs to your home during the roof repair or replacement.