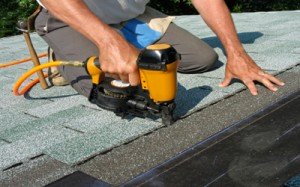 Homeowners are often baffled by the roof repair and replacement process. With so many decisions involved, even the most simple choices can seem overwhelming. Further, there are thousands of people who claim to be qualified for the job, but knowing the difference between a good and bad roof contractor can put you miles ahead of the rest.
General vs. Roofing
Some states and counties carry strict guidelines about who is eligible to perform certain construction duties such as roofing. In many areas, general contractors are just as eligible by the city code and requirements to complete this task as a certified roof contractor. However, eligibility and true qualification for the work are two different things.
While there isn't anything inherently wrong with choosing a general contractor over a roofer, there is an increased risk in missing some important credentials. A qualified general contractor should carry a Class B license and have at least 5 or more years experience in the roofing industry. As with a roofing contractor, it is also important to ensure that a general contractor is bonded and insured, as well as have references of their prior roof repair work.