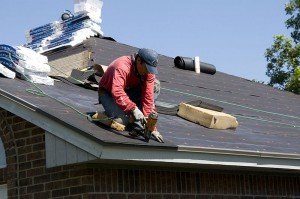 If you are searching for a local roof contractor you probably know they come about a dime a dozen, but quantity isn't always equal to quality. In fact, choosing the right roofer for your roof repair can be a tricky task when weeding out the good from the bad.
Getting The Good
The first place to start when searching for a local roofer is the Better Business Bureau. Looking at reviews and rating from the BBB can give you an idea of who is already regarded as some of the best in your area. If a company has any customer complaints or grievances, you will find them through the BBB.
Once you have a list of who is rated highly by the BBB, call a few contractors and ask for a bid. When they come out to evaluate your roofing job, request proof of their license or registration to ensure they are a legitimate company. Also, ask for references and call previous customers to confirm their expectations were met or exceeded.
At this point, you may still have several companies in mind. Look for who can offer you the best quality product and warranty for an affordable price. Going with the cheapest roof materials isn't always the best choice and you may find spending a little more for higher quality materials at the same labor cost is more worthwhile.